Legal support for charities
Acting for over 70 charities, our charity solicitors in Derby, Leicester and Nottingham have specialist and in-depth experience in advising and acting for a broad range of charitable organisations.
Our team, which is ranked in tier one by the independently researched directory, The Legal 500, adopt an advisory role to Trustees and senior managers in their strategic planning of the organisation and aims to provide a practical, pragmatic and seamless service.
Watch our video on the services we provide for charities, presented by Kevin Modiri, Partner and Solicitor…
How our team of solicitors can assist your charity
Our team provide expert advice on:
The formation of new charitable organisations and change of existing organisations to the new form of charitable incorporation
Constitutional and governance affairs
Trustee dealt with disciplinary and grievance procedures
Funding and commercial arrangements
Property matters
Restructuring, mergers and acquisitions
Dispute resolution including legacy disputes
The setting up and administration of charitable trusts
Legal services and day to day management for Almshouses
Our expert team is overseen by Partner, Kevin Modiri, who is supported by solicitors and independent financial advisers who specialise in a variety of related charity legal services, including:
We can also provide Notary Public services to charities through Martin Jinks, Partner, who is regulated by The Faculty Office of the Archbishop of Canterbury.
"The team is well briefed, competent, polite and efficient at all times."

Client Feedback

"Nelsons Solicitors Limited's 'very efficient' group 'operates with knowledge and understanding' of a broad range of charities. It demonstrates strength in employment, property, IT, trusts, financial, corporate and education matters."

Legal 500

"The multidisciplinary practice at Nelsons Solicitors Limited combines the expertise of its dispute resolution, employment, private client, corporate and real estate groups..."

The Legal 500 2023

"It's reassuring to know that the practice is multidisciplined in addition to the specific areas of knowledge that advice is being sought on."

The Legal 500 2023

"Nelsons has a very competent team who provide sound advice and administration skills."

The Legal 500 2023

"All members of the team are competent and good to deal with, keeping all Trust matters in good order and up to date."

The Legal 500 2023

"I feel the team work really well together, any seminars I have attended the team have made them flow, delivered them well in a professional yet light hearted manner."

Referee feedback provided to The Legal 500 2024
Contact our charity solicitors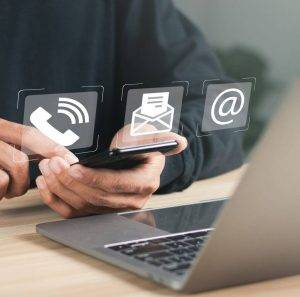 Contact us via our online enquiry form or call 0800 024 1976 to speak to a member of our specialist team of charity solicitors and independent financial advisers in Derby, Leicester and Nottingham to find out more about our services.