Expert financial advice on planning for retirement
Whilst retirement may (or may not) seem a long way off and you may have more immediate financial concerns, it's important to put plans in place and to think about your retirement goals and how much money you will need to save, so you can ensure that you are potentially able to fund your retirement years.
At Nelsons, our specialist team of Independent Financial Advisers in Derby, Leicester and Nottingham can provide advice so you can make informed choices about your short- and long-term objectives.
Watch our video on retirement financial planning, presented by Zoe Till, Partner and Chartered Financial Planner…
How we can help with retirement financial planning
Our team has all the necessary skills and resources at their disposal to help you plan for your retirement and can provide a broad range of pensions and investment advice on financial strategies and planning, including:
Helping you work out when you can afford to retire
What you can do to retire earlier or have a better retirement
Help organise your existing pensions and other assets to get the most out of them
Explain the rules around pensions, taxes, retirement ages and death benefits
Calculate if pensions are the best place for you to save for your future
Cash flow modelling advice
Life insurance advice
Working in conjunction with our Wills, Trusts and Probate solicitors, we can also help with creating Wills, setting up Lasting Powers of Attorney and Trusts and providing estate planning advice. This will mean that your assets are passed inherited by your loved ones once you have passed away.
Our approach
Our Independent Financial Advisers will work with you to ensure that you and your assets are financially protected.
By getting to know you, and understanding your financial needs and objectives, we will aim to build a lifelong relationship with you. As part of our approach, we will also regularly review your situation and change your retirement plans if needed.
We develop and recommend financial strategies to preserve and maximise your income and savings, all with your plans in mind. We factor in the uncertainties that life can bring (e.g. possible health issues, the sale of a business, changes in salary, paying for education fees, divorce, etc.) and work with you to build investment solutions that meet your needs, providing truly valued and bespoke service.
Regardless of your financial goals and future aspirations, from simply having a nest egg to planning for retirement, we will empower you to get there.
Testimonials
"Nelsons Solicitors Limited has an extensive offering, with practitioners having experience of trust administration, Court of Protection work, investment management, wills and probate. A key feature of the practice is its innovative, online wills service."

The Legal 500
Retirement financial planning – Contact us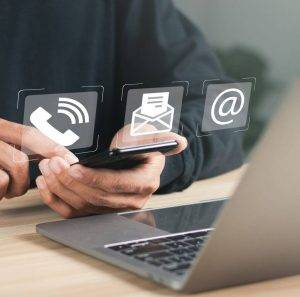 If you would like more information on how we can assist with retirement planning or for any other type of financial advice, please contact us via our online enquiry form or call 0800 024 1976 for a guaranteed response.