Expert advice when you need it most
As one of the leading medical negligence law firms in the UK, Nelsons boasts a Tier One ranking in the independently researched publication, The Legal 500. Our dedicated team of solicitors is led by highly regarded and specialist legal professionals who bring decades of experience to the table. This ensures that when you instruct us to pursue a medical negligence claim on your behalf, you are placing your trust in some of the industry's most capable hands.
We understand that it can be daunting thinking about bringing a clinical negligence or medical malpractice claim. Our expertise ensures that we will give you the specialist advice and support you need through every stage of your claim. We are widely recognised for our adept handling of intricate cases and have a strong track record of securing compensation for our clients.
Our team's expertise covers a broad spectrum of areas, from misdiagnosis and surgical errors to more specific issues like orthopaedic injuries and birth-related complications, whether within the NHS or private healthcare. With our commitment to excellence and a proven track record, you can be confident in our ability to represent your best interests.
Our areas of expertise
We offer guidance on a wide range of medical and clinical negligence claims, including:
Brain injuries
Spinal injuries – including cauda equina syndrome claims
Eye injuries
Delayed or missed diagnosis of cancer
Delayed diagnosis
Why trust our expertise?
Medical negligence claims require a deep understanding of both legal and medical intricacies. Our team:
Testimonials…
"Nelsons Solicitors Limited has an experienced personal injury team that specialises in handling severe and catastrophic injury cases. The firm features on all appropriate and approved personal injury panels, including Headway and Spinal Injuries Association."

The Legal 500

"...The team is knowledgeable about a broad range of severe and catastrophic injuries on both the personal injury and clinical negligence fronts, including spinal and orthopaedic injuries. Multi-party actions and inquest-related litigation are also areas where the group demonstrates a proven track record..."

The Legal 500

"Noteworthy team of clinical negligence practitioners with a proven track record in handling diverse and complicated mandates. Possesses particular experience in birth and spinal injuries with further skill in inquests and human rights issues."

Chambers and Partners

"Professionals second to none' and 'the best in every aspect', Nelsons Solicitors Limited's' well-established Nottingham and Derby practice retains its market leading position in personal injury claimant work, and particularly, in the case of severe and catastrophic injuries."

The Legal 500 2023

"Genuine caring compassionate, Nelsons are the best in every aspect – professionals second to none. A rare gem."

Referee feedback providing to The Legal 500 2023

"Nelsons provide a first class service for clinical negligence and personal injury at a reasonable cost compared to their competitors."

Referee feedback provided to The Legal 500 2024

"The team has some very experienced lawyers in the team and has a broad range of people so the team works well. They are experts in large complex brain injury and clinical cases. They are very good indeed with clients and experts alike. They have good relations with the other side, which is most important."

Referee feedback provided to The Legal 500 2024
Why choose Nelsons for medical negligence claims?
No Win, No Fee – You won't be required to make any initial payments, and there are no financial liabilities or obligations on your part in the event that your claim doesn't succeed.

Legal Aid –

In some limited cases, you may be entitled to Legal Aid. Our team of medical negligence solicitors will be able to advise you on your options.

Help with rehabilitation –

We understand the challenges you're facing and are here to guide you towards specialised rehabilitation and support resources to aid in your healing process.
Contact our medical negligence solicitors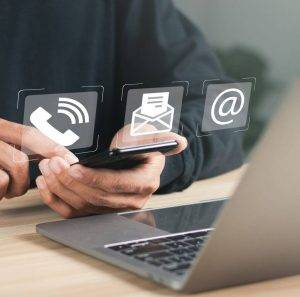 If you have been a victim of medical malpractice, please contact us to speak to one of our clinical negligence solicitors in Derby, Leicester or Nottingham. 
For a quick response to your enquiry, call us or complete our online enquiry form.
Watch our video on medical negligence claims, presented by Matthew Olner, Partner and Solicitor…
Medical negligence claims FAQs
Below, we have answered some frequently asked questions concerning medical negligence claims.