Investment management advice
As one of the largest law firm providers of independent financial advice in the UK, Nelsons has been helping individuals, trustees and companies manage their investments for over 30 years. Authorised and regulated by the Financial Conduct Authority and with more than £300 million under management, you can rest assured that with our Independent Financial Advisers, you are in safe hands.
By getting to know you and understanding your needs and objectives, our team in Derby, Leicester, and Nottingham can help you make the right choices to achieve both your practical needs and aspirational goals, as we navigate your financial future together.
Our specialist advisers develop financial strategies to preserve and maximise your income and savings, all with your plans in mind. We factor in the uncertainties that life can bring, and work with you to build investment solutions that meet your needs, providing a truly valued service.
Watch our video, presented by John Stanley, Partner and Independent Financial Adviser, on the financial advice we can provide…
How our Independent Financial Advisers can help
Once we understand what you are trying to achieve, we can create solutions to meet your goals and provide advice on the most tax-efficient ways to achieve them. By assessing your current and future assets, alongside your income and expenditure, we can create a plan for the future to help you manage your financial position over the forthcoming years.
We've got all of the tools at our disposal to help you plan for the future and provide a broad range of investment advice on financial strategies and planning, including:
Full investment management services
Environmental, social and governance investing
Cash flow modelling to plan for the future
Financial planning for issues later in life, such as long-term care
Specialist pension services, including group schemes and executive pension plans
Corporate financial services
An important part of creating an investment strategy is ensuring you are happy with the journey you will be taking to reach your financial goals. Our service is bespoke, unbiased and personal.
Please note that the Financial Conduct Authority does not regulate Tax, Trusts, estate planning, cashflow modelling or Will-writing.
Our process:
Understand your financial goals
Create a plan with a personalised report detailing your next steps and our recommendations
Provide a full investment option with ongoing support to manage your assets
Hold annual reviews to ensure your plans remain on track as your needs change
You can contact us at any time and can also view your investments through our dedicated Investment Management portal.
Please note that the value of an investment and the income from it could go down as well as up. The return at the end of the investment period is not guaranteed and you may get back less than you originally invested.
Trusted advice
Our team works with many trusted partners who are respected fund research teams that provide an in-depth, qualitative analysis of the fund market.
We also have an investment committee that meets regularly to review and research our model portfolios. The committee reviews investments held within the portfolios to ensure they remain in keeping with our current thinking and any wider economic or political issues, whilst at the same time retaining the correct approach to investment risk.
Whatever your financial goals and aspirations, from simply having a nest egg to planning for early retirement, we will empower you to get there.
Testimonials
"Nelsons Solicitors Limited has an extensive offering, with practitioners having experience of trust administration, Court of Protection work, investment management, wills and probate. A key feature of the practice is its innovative, online wills service."

The Legal 500

"...it was lovely to meet you and hear your talk on pensions. I thought it was refreshing, insightful and a much-needed reminder that we should all be getting our ducks in a row! We all felt very empowered after the evening, so thank you to you for your time and all at Nelsons!"

Feedback following a public presentation
Contact our team of Independent Financial Advisers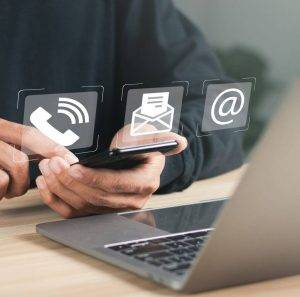 If you would like more information on the services that our Independent Financial Advisers provide, please contact us via our online enquiry form or call 0800 024 1976 for a guaranteed response.
Financial advice FAQs
Below, we have answered some regularly asked questions concerning financial advice.