Helping you to sell a house
When selling a house it can be a stressful and lengthy process but with a highly experienced conveyancing solicitor on your side, it makes the experience much more straightforward. At Nelsons, we have one of the largest teams of conveyancing solicitors in the East Midlands, helping hundreds of families in Derby, Leicester and Nottingham with selling their properties every year.
Testimonials…
Fill in our short online form for a hassle-free conveyancing fee quote
Selling a house with our team of expert conveyancing solicitors
As soon as you have agreed to a house sale:
Contact us to give us details of you and the property you are selling.
Get an instant, comprehensive conveyancing fee quote, which you can use to instruct us.
Tell your estate agent that our conveyancing solicitors are acting for you and give them our contact details.
We will then send you:
A conveyancing quotation.
Our terms and conditions and an instruction form to collect details of you, your buyer and the transaction.
We will need proof of your identity (under Money Laundering legislation) or you can give us the approval to do identity verification checks.
The next steps are then:
We will obtain the deeds to your property and the Land Registry copy entries we need to get started.
You will be asked to give essential information about your house by filling in a 'Property Information Form' and a 'Fixture, Fittings and Contents Form'.
We will also need you to give us any documents you have, such as guarantees or planning consent.
We will send a draft contract to the buyer's solicitors who must then carry out searches with the Local Authority and other agencies.
Our solicitors practice the latest house conveyancing methods to ensure your house sale is a hassle-free experience. We provide fast, efficient and value-for-money service to our clients using online search tools and other modern technology.
Our team of experts are friendly and approachable and will be able to guide you along the process.
We provide:
Fixed fee conveyancing for peace of mind on costs
Facilities to email updates and text messages at key stages of the transaction
Our expert team of conveyancing solicitors is accredited by the Law Society's Conveyancing Quality Scheme.
Additionally, our team is a member firm of the Conveyancing Association – an organisation proactively working to improve the conveyancing process and to formulate and implement best practices throughout the industry.
Contact our team of conveyancers and residential property solicitors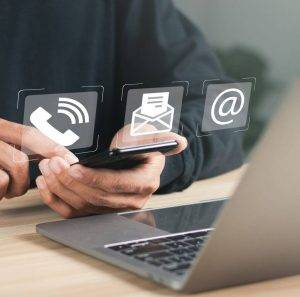 If you have any questions or would like further information concerning our conveyancing and residential property services, please do not hesitate to contact us via our online enquiry form or call 0800 024 1976.
To obtain a residential conveyancing fee quote, please visit our online calculator.