Get an instant quote with our conveyancing fees calculator
Enter your contact information and the details of the property in the relevant option below to receive your instant conveyancing quote.
Obtain a conveyancing quote
By completing and submitting one of the above forms, you are accepting the terms of our Privacy Notice. By providing us with this information, you will not be added to any marketing lists but we may contact you regarding your estimate.
Once your quote has been generated, if you would like to go ahead, please click 'Instruct Us', add any further details (if necessary) and then 'Confirm Details'.
If you would like your quote to be sent to you via email, please select 'Email Estimate'.
If you have any questions concerning your quote or if you want more information about the different costs associated with moving, please contact our specialist team of conveyancing solicitors.
Testimonials…
Our Residential Conveyancing Team
Our specialist team of conveyancing solicitors provide home buyers and sellers with expert advice regarding their property transaction.
The team understands how stressful the process of buying and/or selling a property can be, which is why we will look to complete your transaction as quickly and efficiently as possible, providing you with regular updates along the way.
Our conveyancing solicitors can assist with the following:
Purchases – including leasehold, shared ownership and new builds
Lease extensions
Our team of conveyancers practice the latest house conveyancing methods to ensure your move is a hassle-free experience, providing fast, efficient and value-for-money service to our clients using online search tools and other modern technology.
Our conveyancing service
By instructing us you'll be choosing an award-winning Law Society Conveyancing Quality Scheme (CQS) accredited firm. Our dedicated experts in Derby, Leicester and Nottingham have an innovative and streamlined approach to conveyancing which can help to minimise the stress that is often associated with property transactions.
Fast, efficient and value for money, our conveyancing service includes:
Fixed fees for peace of mind on costs
Updates and text messages at key stages of the transaction
Direct access to your experienced named conveyancer
Access to our wider services for any related transaction queries
Additionally, our team is a member firm of the Conveyancing Association – an organisation proactively working to improve the conveyancing process and to formulate and implement best practices throughout the industry.
Contact our team of conveyancers and residential property solicitors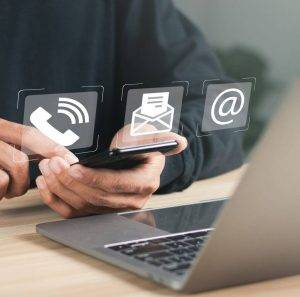 If you have any questions or would like further information concerning our conveyancing and residential property services, please do not hesitate to contact us via our online enquiry form or call 0800 024 1976.
To obtain a residential conveyancing fee quote, please visit our online calculator.