Support for residential property transactions
At Nelsons, we have one of the largest teams of residential property and conveyancing solicitors in the East Midlands, helping hundreds of families in Derby, Leicester and Nottingham buy and sell homes every year.
Fill in our short online form for a hassle-free conveyancing fee quote
Our expert team of residential property conveyancing solicitors

Our specialist team of conveyancing solicitors understands how stressful the process of buying and selling a property can be, which is why we will look to complete your transaction as quickly and efficiently as possible, providing you with regular updates along the way.
Our residential property conveyancing solicitors can assist with the following:
Purchases – including leasehold, shared ownership and new builds
Lease reviews, variations and extensions
Our team of conveyancers and residential property solicitors practice the latest house conveyancing methods to ensure your move is a hassle-free experience, providing fast, efficient and value-for-money service to our clients using online search tools and other modern technology.
In addition to the sale and purchase of residential property, our team of specialist residential property solicitors are experienced in all types of matters relating to freehold and leasehold property transactions. Our team can assist with:
Lease reviews and extensions including statutory lease extensions
Lease variations including ground rent and ground review terms
Leasehold enfranchisement
Leasehold right of first refusal
Freehold variations including estate rent charges
Residential property estate management administration
Deeds of release and/or surrender and grant
Land registry transactional requirements eg. as certificates of compliance
Deed of covenant
Licence to Assign
Why trust our expertise?
By instructing us you'll be choosing an award-winning Law Society Conveyancing Quality Scheme (CQS) accredited firm. Our dedicated experts in Derby, Leicester and Nottingham have an innovative and streamlined approach to conveyancing and residential property transactions which can help to minimise the stress that is often associated.
Fast, efficient and value for money, our service includes:
Fixed fees for peace of mind on costs
Updates and text messages at key stages of the transaction
Direct access to your experienced named conveyance or solicitor
Access to our wider services for any related transaction queries
Additionally, our team is a member firm of the Conveyancing Association – an organisation proactively working to improve the conveyancing process and to formulate and implement best practices throughout the industry.
Testimonials…
Contact our team of conveyancers and residential property solicitors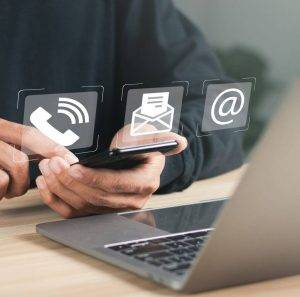 If you have any questions or would like further information concerning our conveyancing and residential property services, please do not hesitate to contact us via our online enquiry form or call 0800 024 1976.
To obtain a residential conveyancing fee quote, please visit our online calculator.
Residential property and conveyancing FAQs
Below, we have answered some frequently asked questions that our team of conveyancers regularly receives.