Strategies to calculate your future income
Building a secure financial future takes careful, long-term planning. Protecting and investing assets is essential, but it's also about understanding what personal outgoings there are likely to be in the years ahead. This is where Cash Flow Modelling can help.
What is cash flow modelling?
Cash flow modelling is a way of assessing your current and future assets and wealth, alongside your financial income and expenditure. It then provides you with a projected picture for the future, which means you can manage your financial position and make sensible decisions over the forthcoming years.
The reliability of a cash flow model is reliant on the information (assets, income and expenditure) that is used to create the picture, so this information must be updated frequently to keep up to speed with inevitable changes in your circumstances.
How could cash flow modelling help you?
An appropriately designed cash flow model will allow you to:
Strategically work towards a projected lifestyle which you have in mind
Provides a detailed overview of your financial arrangements
Provides a realistic picture of your financial obligations after you have passed away
Produces an investment plan for your capital in agreement with the risk and reward with which you are comfortable with
A well-prepared, bespoke cash flow model is an ideal financial tool which can support you in reaching your financial objectives.
How we can assist with cash flow modelling
At Nelsons, our Investment Management team in Derby, Leicester and Nottingham specialises in this planning process, working with clients across the UK on their financial strategies. We help clients value their assets and determine their likely future aspirational and practical needs.
Factoring in the uncertainties of life, we advise clients on the best ways of preserving and enhancing their income and savings, and budgeting for later life.
Our expert and trusted team
Our team of Independent Financial Advisers work with clients to best plan for their financial futures.
We are one of the largest law firm providers of independent financial advice in the East Midlands, authorised and regulated by the Financial Conduct Authority. With almost 30 years of experience in providing expert financial advice, our team of advisers help clients make the right decisions for their circumstances.
Please note that the Financial Conduct Authority does not regulate Tax, Trusts, estate planning, cashflow modelling or Will-writing.
Testimonials
"Nelsons Solicitors Limited has an extensive offering, with practitioners having experience of trust administration, Court of Protection work, investment management, wills and probate. A key feature of the practice is its innovative, online wills service."

The Legal 500
Cash flow modelling advice – Contact us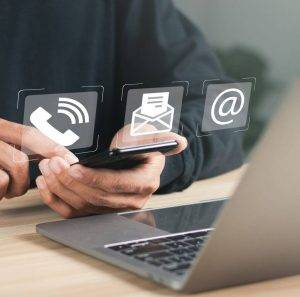 For more information about how our cash flow modelling service works and how it could help bring greater certainty, and better financial backing to your future, please call 0800 024 1976 or contact us via our online form.